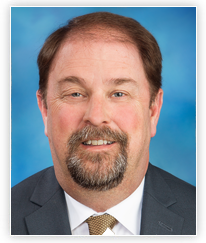 Tennessee Department of Health
Office of EMS
665 Mainstream Drive
2nd Floor
Nashville, TN 37243
Phone: (615) 741-4521
About Tennessee's EMS System
In Tennessee, the
REPLICA legislation
was signed into law on April 19, 2016. This made Tennessee the seventh state to enact the EMS Compact. Commissioner Brandon Ward is the EMS Compact's second Commissioner representing Tennessee. Commissioner Donna Tidwell was seated to the Interstate Commission for EMS Personnel Practice at the inaugural meeting on October 11, 2017.
National EMS Coordinated Database Status
Tennessee is in process of integrating with NEMSCD, a connection to the state license management system is anticipated to be complete by Summer 2023.
Tennessee EMS Rules and Laws
Tennessee EMS Rules and Regulations
State EMS Office Links
•
Tennessee EMS Licensure
•
EMS Protocols
•
General Information
Contact Information
Contact us
Retired Commissioners

Donna Tidwell

Commissioner (Retired)